MMus, BMus (Hons), LRSM
Colin Hales, the founder of Hereford Fanfare Trumpets, spent over 25 years as a military musician, the last 15 as as Bandmaster. He has composed, conducted and performed fanfares in virtually any scenario imaginable, even on horseback!
Some of Colin's compositions have been very formal, others mixed his depth of skills and passion as a composer and arranger with his knowledge of modern pop music to provide a bespoke musical extravaganza.
With Hereford Fanfare Trumpets Colin is offering a new service to Herefordshire and the neigbouring counties, and with it the exciting opportunity to enrich your special occasion or event with your very own fanfare.
Contact Colin to find out more or to discuss your event.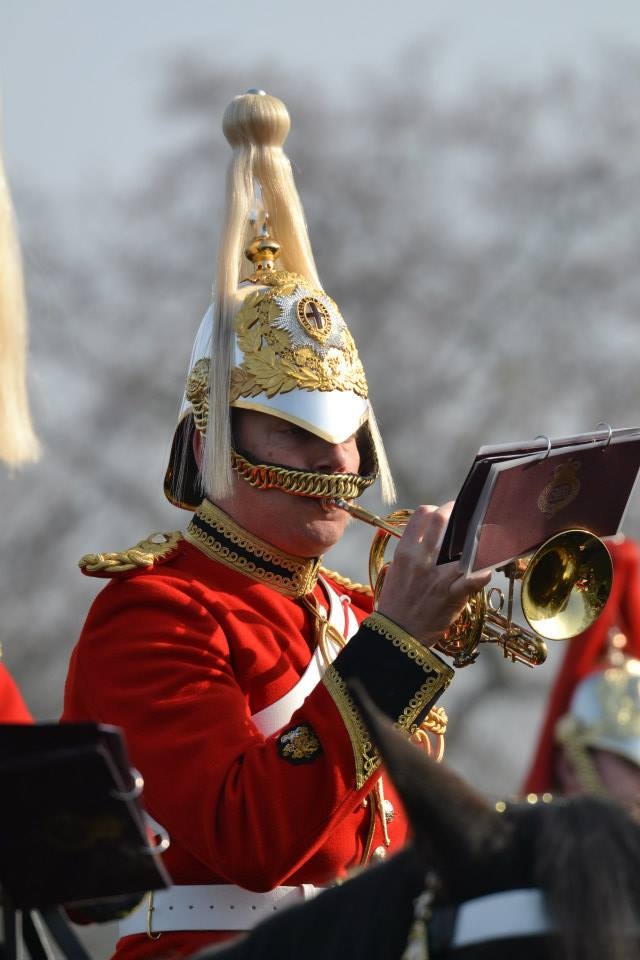 Colin's work and experiences include performing at:
- HM The Queen's Golden Jubilee service at St Paul's Cathedral in 2003
- The Royal Variety Show
- Gloucester Cathedral and many other church events accompanying hymns and carols
- Formal music concerts both indoor and open air
- The launch of a new aircraft by British Aerospace
- The closure of the Leyland Daf factory
- The World String Quartet finals at the Barbican
- The Festival of Remembrance at The Royal Albert Hall
- International Polo matches
- International Football at Wembley Stadium
- International Horse shows
- Celebrity events
- Weddings and birthday parties
To find out more or to discuss your event, please get in touch.